Ottawa Breast Augmentation
Breast Augmentation in Ottawa - Kanata Plastic and Cosmetic Surgery
Learn More
Breast Augmentation in Ottawa
There are many reasons why women may consider undergoing breast augmentation surgery. This powerful surgical technique is capable of increasing the breast's natural size and volume, and can also be used to help reverse the effects of pregnancy and weight changes, or correct any asymmetry that may be present. Breast augmentation surgery is a safe and effective technique that can deliver beautiful, natural results.
About the Breast Augmentation Procedure
What is Breast Augmentation?
Breast augmentation is a surgical procedure performed to enhance the appearance of a patient's breasts. Most commonly, breast implants are used to achieve the patient's goals. Breast augmentation is the most commonly performed procedure at our Ottawa clinic and our surgeons have the training and experience to deliver consistent, exceptional results.
What is the difference between saline and silicone breast implants?
At Kanata Plastic and Cosmetic Surgery, both silicone and saline implants are available to our patients. Most patients prefer the use of silicone breast implants as they look and feel more natural than saline. Both implant types are safe and fully approved by Health Canada. Our surgeons will be able to provide you with the information you need to make a fully informed decision about which implant type you prefer.
Are there different implant shapes available?
Yes. Breast implants either come in round or anatomic (sometimes known as "tear drop" ) shapes. While most patients choose round implants, there are times when anatomic implants are a better option. The choice between the two will depend on your natural anatomy as well as your goals and expectations.
Is it better to have the implants placed on top or below the muscle?
Another decision that is made before surgery is the location of implant placement. Breast implants can be placed either above the pectoralis major muscle (termed "subglandular") or beneath it (termed "submuscular"). Another implant placement position commonly used is a combination of the two, know as "dual plane". While Dr. Lacey and Dr. MacArthur have extensive experience with each of these placement positions, there may be one that is best suited to meet your goals.
Do I need a breast lift as well?
Whether due to weight changes, past pregnancy, or age, it is not uncommon for patients to inquire about the combination of a breast lift and augmentation at the same time. In many cases these procedures can be combined to provide a youthful, natural result. In some cases however it is necessary to perform these as two separate operations in order to achieve the best possible aesthetic outcome while limiting your chance of developing a complication.
The Surgery
Am I a candidate for breast augmentation surgery?
The best way to determine if you are a candidate for one of the above procedures is to schedule a consultation with either Dr. Lacey or Dr. MacArthur. At your consultation the surgeons will listen to your concerns and discuss what treatment option would be most appropriate. You will have opportunities to ask questions with the surgeons and can review before and after photos from past patients.
What can I expect for my recovery?
Breast augmentation surgery is done on an outpatient basis, meaning that patients are able to go home the same day of their procedure. Most patients book 1-2 weeks off of work, depending on the requirements of their job. We ask patients to refrain from heavy physical exertion for 3-4 weeks after surgery to allow for normal healing.
Where does the Breast Augmentation procedure take place?
All surgery happens on-site at Kanata Plastic and Cosmetic Surgery. We are the only private plastic surgery operating facility in Ottawa and are entirely dedicated to providing the best possible experience for our cosmetic surgery patients. Our location allows you to avoid travelling out of town for your surgery and provides a private, relaxing environment for you to recover. Our facility meets and exceeds all national and provincial safety guidelines, and is staffed with well-trained, experienced health care professionals to give you the best possible surgical experience. Scientific research has demonstrated that cosmetic surgery performed in such dedicated facilities have lower complication rates compared to similar procedures done in hospitals. Our facility has been operating for more than ten years with thousands of cosmetic surgeries having been performed on patients from all over Canada.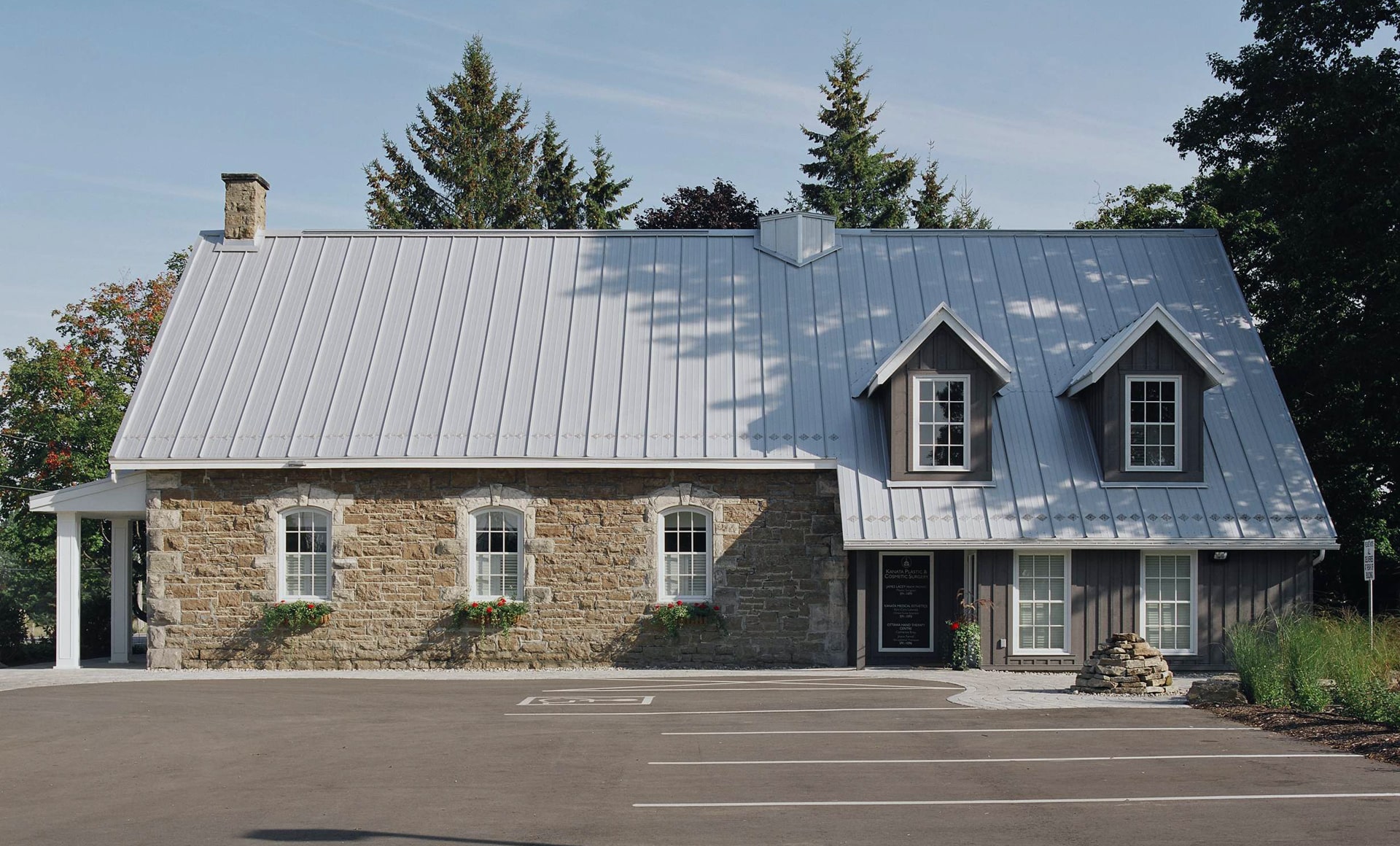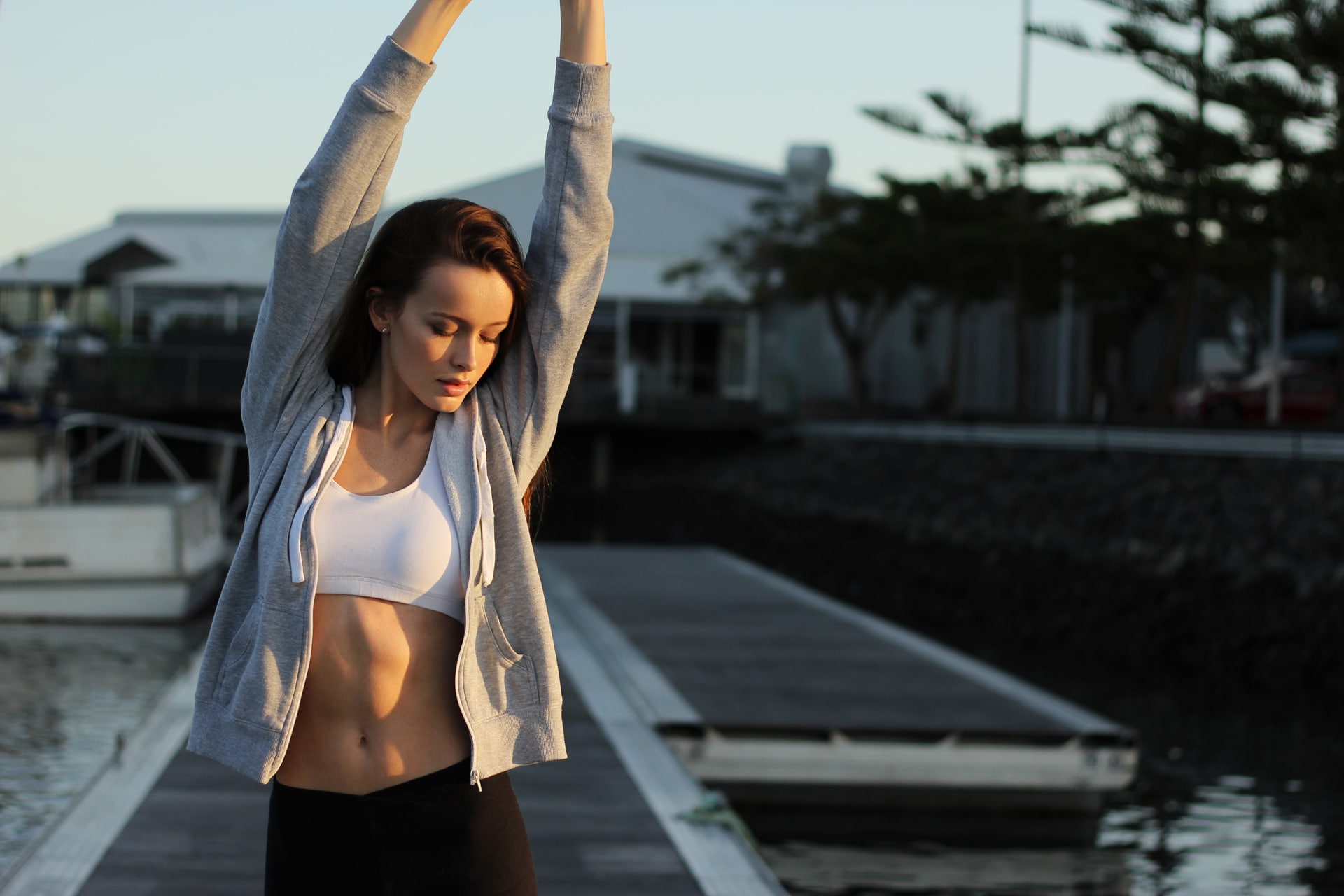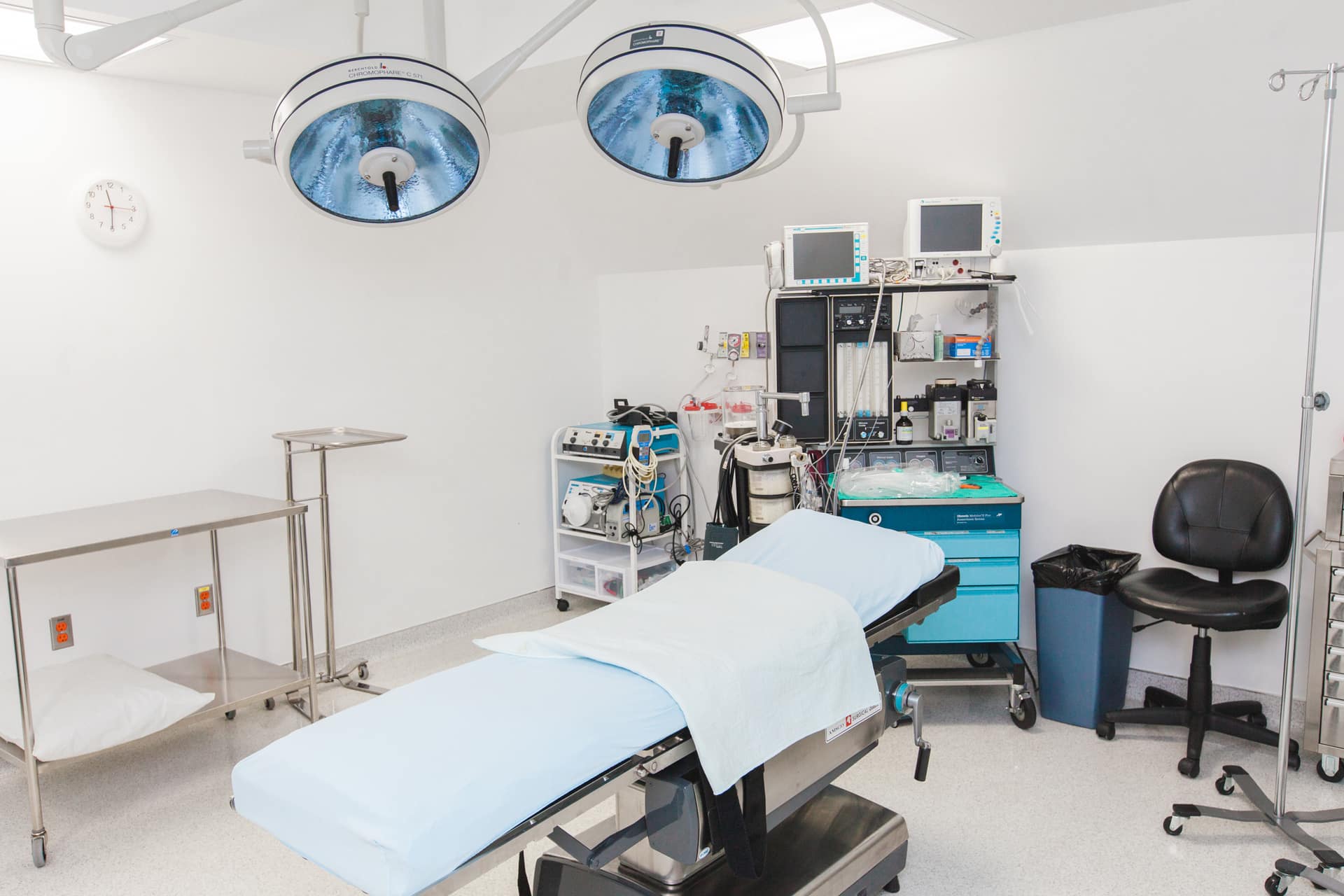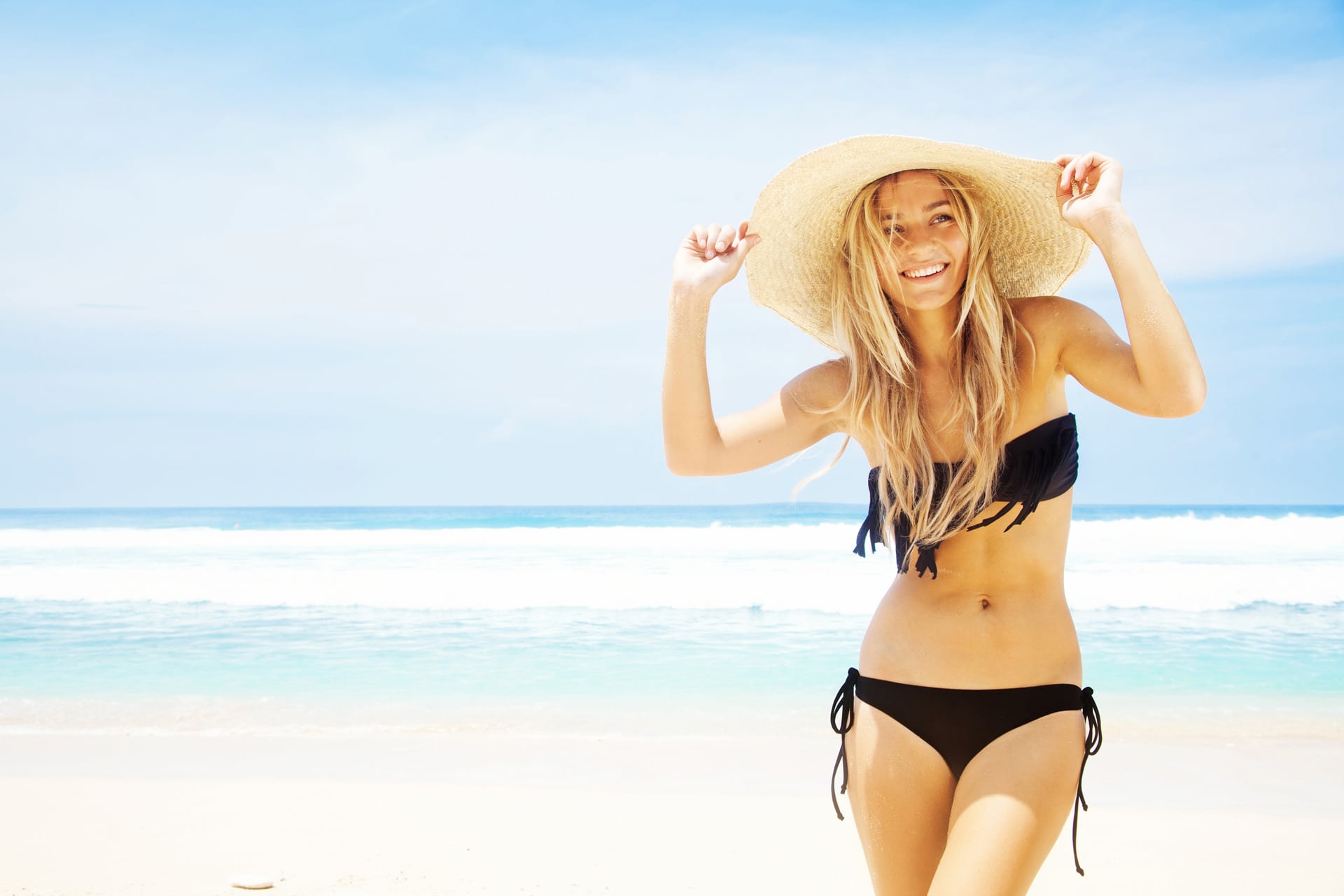 When did you decide to become a plastic surgeon?
When I was accepted into medical school, I really had no idea what area of specialization to pursue. I'm the only physician in my family so I didn't have much exposure to the different specialties. Because of this I spent a great deal of time in medical school job shadowing in different areas, and as soon as I set foot in an operating room I knew that it was the right place for me. My specific interest in plastic surgery came from the wide variety of operations that could be performed, everything from cleft lip repair to hand surgery to cosmetic breast surgery. Plastic surgery is a problem-solving specialty, and I liked the idea that the same surgical principles could be applied to seemingly disparate medical issues.
Why did you choose to work in Ottawa?
After my fellowship in Miami I wanted to come back to Canada and I had some choices about where to live. I had been to Ottawa many times before, and had always found it to be a beautiful city filled with friendly people, as well as being a great place to start a family. Since moving here in 2016 we've been made to feel very welcome by the community at large and have had a great time exploring Ottawa and the surrounding area.
What made you join the KPCS team?
There were a few reasons that I wanted to work with the team at KPCS. When I first visited the clinic I was very impressed with the level of commitment that everyone displayed to the cosmetic surgery patients, as well as the efforts that were taken to ensure that the patients had the best possible outcomes. The on-site surgery center is the only one of its kind for plastic surgery in Ottawa, and it is able to provide 100% focused treatment for cosmetic surgery patients while providing a private, discrete environment.
What is your favorite part of the job?
Being in the operating room is the best part of my day, although a close second is seeing my patients on their first post-operative visit after surgery. Seeing the looks on their faces once the dressings come down and they can see their results for the first time is the most rewarding aspect of my job. Being able to see the difference you have made in a patient's life is very powerful, and is a privilege that I greatly respect.
What motivates you?
The biggest focus in my professional life has been to provide the best surgical results possible to our patients at KPCS, and make sure that they feel very comfortable and attended to during their surgical experience. Our cosmetic surgery patients invest a lot of trust in our abilities as plastic surgeons when they visit to our clinic, and it's essential that we are able to deliver the results they expect.
What do you do outside of the operating room? 
Time outside of the OR is becoming less and less available, but when I do find some free time I try to stay active. One of the reasons we moved to Ottawa was that it is a very active city with many opportunities to enjoy the outdoor hobbies. Running is very important to me, as well as cycling, hiking and skiing, and I recently learned how to sail. I think exercise is important and, among other benefits, helps me stay relaxed and focused in the operating room.
How do I book my surgery?
The first step in to schedule an appointment to see Dr. MacArthur. This initial consultation is free of charge. Please fill out the form below, or call (613) 591-1099 to speak to our office staff.  We can also be reached by email at info@kanataplasticsurgery.com.
Our surgeons and staff would be happy to meet you and discuss whether or not breast augmentation surgery would be right for you.  The cost of  breast augmentation surgery starts at $9000 plus tax.
Interested in our other services?
For more information on all of our services,  please visit Kanata Plastic and Cosmetic Surgery's website.
Visit KPCS.com